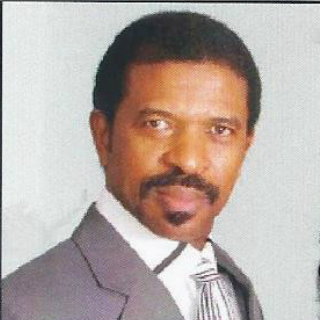 Vernon L. Walker, Sr.

|
Bishop and
SeniorPastor
The Senior Pastor of Solid Rock Church of Mandarin is Bishop Vernon L. Walker. He was ordained in 2007 as Bishop by Presiding Bishop and Overseer by Bishop George G. Bloomer, founder and presiding Bishop and Overseer of C.L.U.R.T. International Assemblies. C.L.U.R.T. International Assemblies is an organization that provides covering for many independent churches. This covering is implemented through doctrinal teachings of empowerment and principles of preaching for spiritual growth and development for practical preparation in ministry for the sole purpose of changing the lives of individuals for the glory of God.

Bishop Walker attended Liberty Bible College in Pensacola, Florida and was called into the ministry in 1980. Upon entering the ministry God gave him a vision to start Solid Rock Ministries. He moved to Jacksonville as the pastor of the First Baptist Church of Mandarin from 1984 to 1988.

In 1988 he responded to God Vision of 1980 by starting Solid Rock Ministries, a Ministry of Teaching and Preaching that explained and proclaimed with simplicity the Word of God.

Pastor Walker, his wife Cynthia Hawthorne Walker and sons (Vernon Walker Jr. and Vernard), joins him in the fulfillment of the vision.